WW1 Era Christmas Cards
Whether in a theatre of war or just stationed overseas during peacetime, members of the armed forces don't always get to spend Christmas at home. However, the large number of Christmas cards and other Christmas items in our archive shows that they have always done their best to celebrate.
This selection of Christmas cards and photos are all from the WWI era but range widely in location, and in the circumstances of the people and units they depict. They are also available on the newly-opened TOM website (www.theogilbymuster.com) which provides access to the First World War archives held in Regimental Museums across the UK.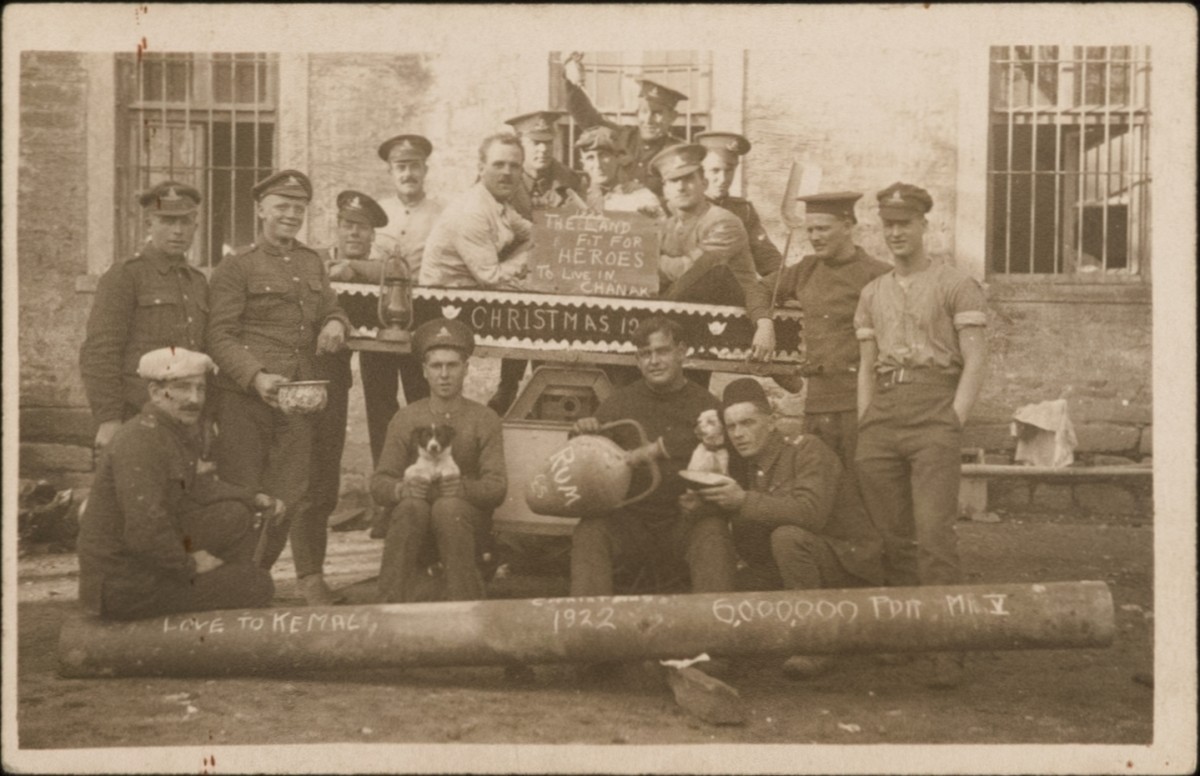 AL/1564
3 Medium Brigade spent Christmas 1922 in Turkey, as a result of the 'Chanak Crisis', a stand-off between the UK and Turkey at the end of the Greco-Turkish War. However international tensions do not seem to have stopped the Brigade from enjoying Christmas! This photo is from a collection that belonged to BQMS Ernest Victor Locke.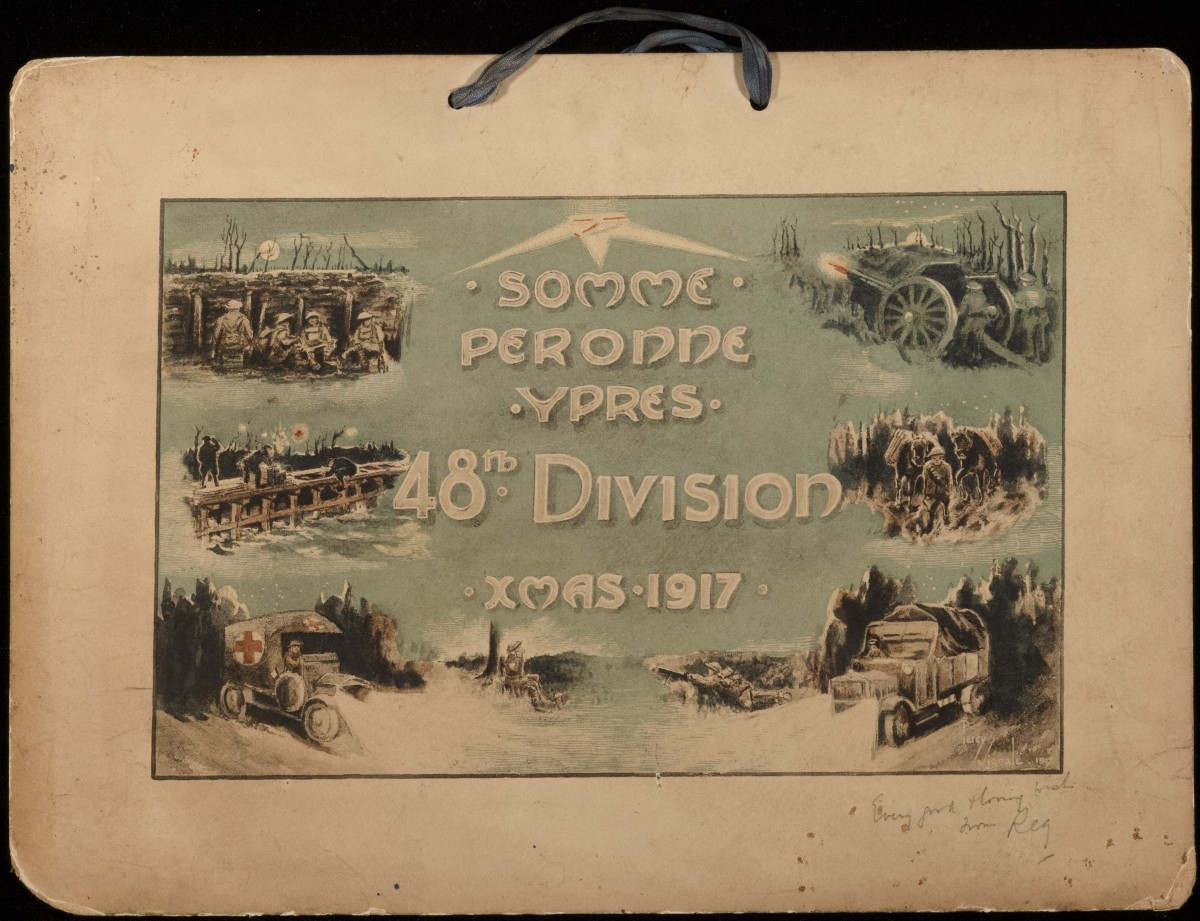 MD/3562
The Battle Honours on this Christmas card are from the Western Front, but 48 Division actually spent Christmas 1917 in Italy, having been transferred there the previous month. One of their Divisional Artillery Brigades was 240 Brigade RFA, and this Christmas card comes from the papers of Major Reginald George Pridmore MC, who was with the Brigade's 'C' Battery. Very sadly this was his last Christmas, as he was killed in action near the Piave River in March 1918.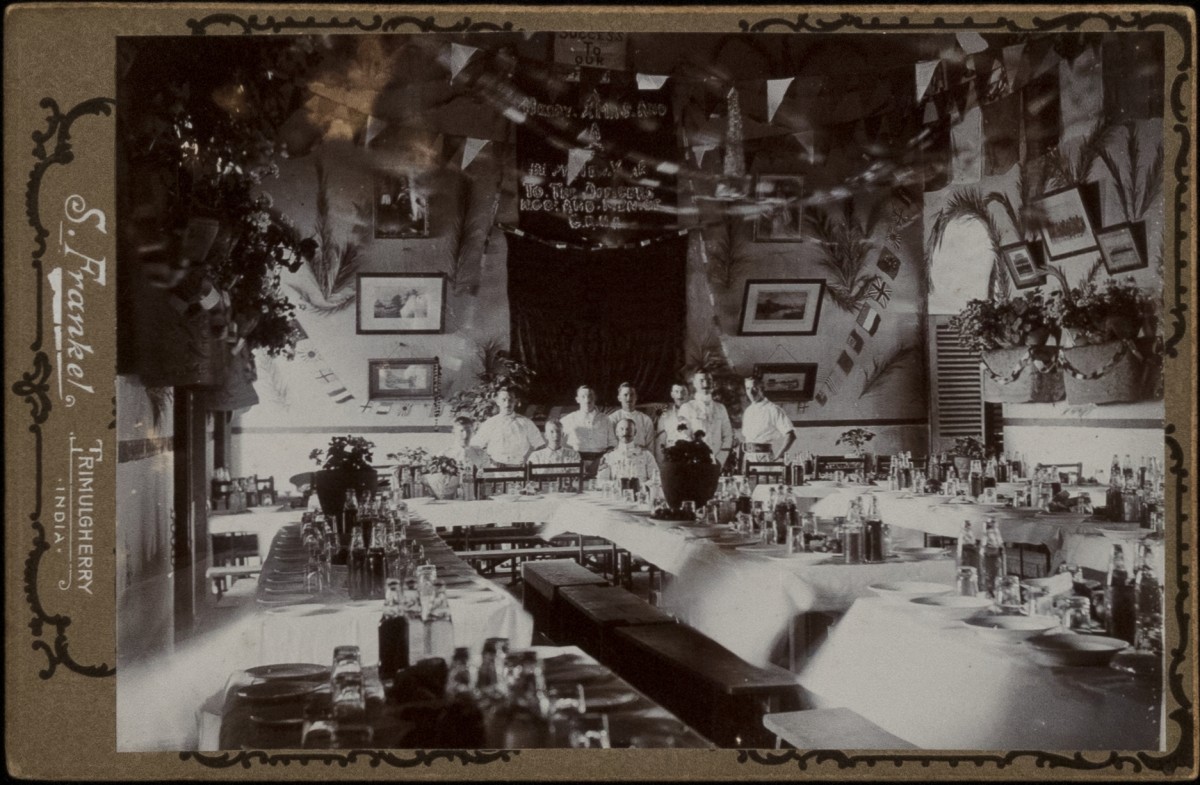 AL/1530
Here is G Battery RHA's Mess, all prepared for their Christmas party in 1909. The Battery was based in Secunderabad in central India on this date, and this picture is from a small group of photos belonging to their Battery Commander, Major L Ridgeway.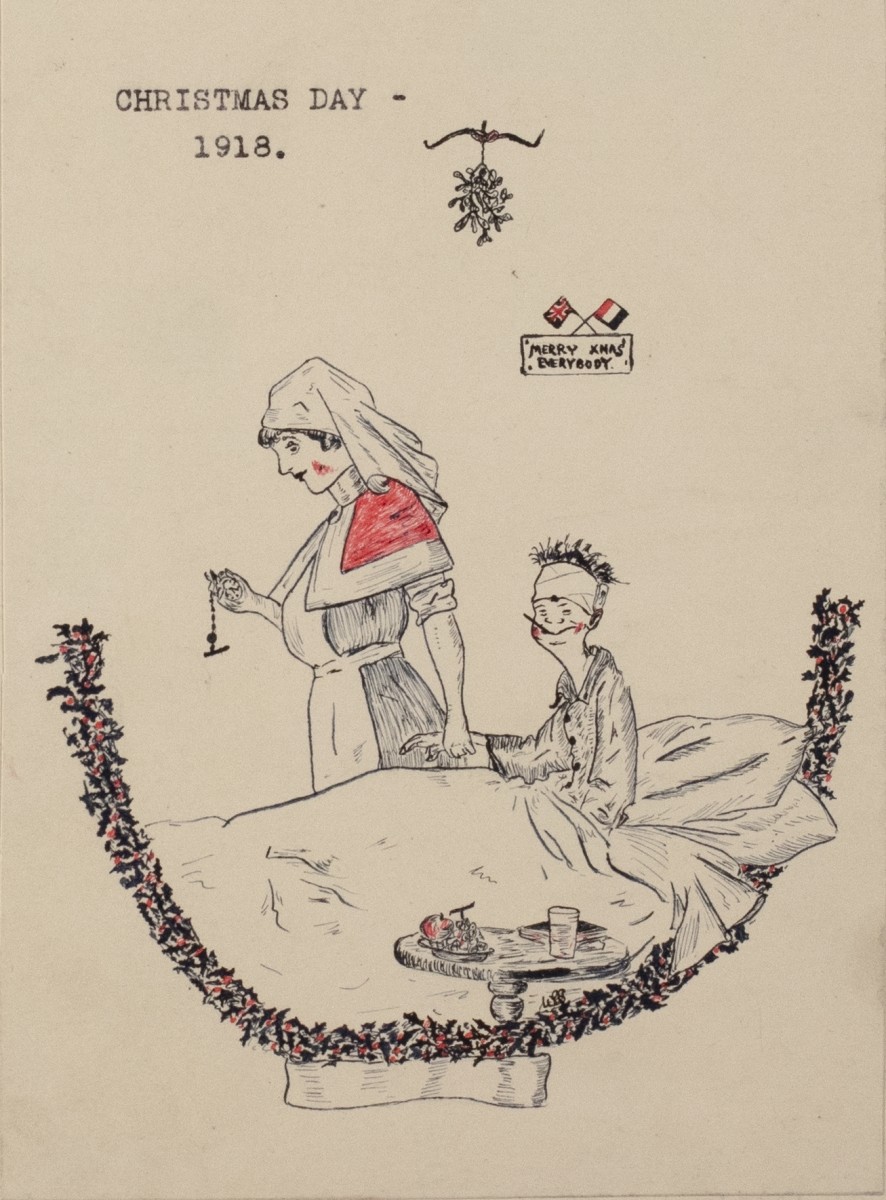 MD/2034
Driver Albert Deed must have spent a miserable Christmas in 1918, in a military hospital in Alexandria, Egypt. He was not a victim of enemy action, but of the Spanish Flu pandemic, which struck as WWI ended. However, this little sketch, placed in his diary which he later typed up, suggests that he did his best to keep up his spirits.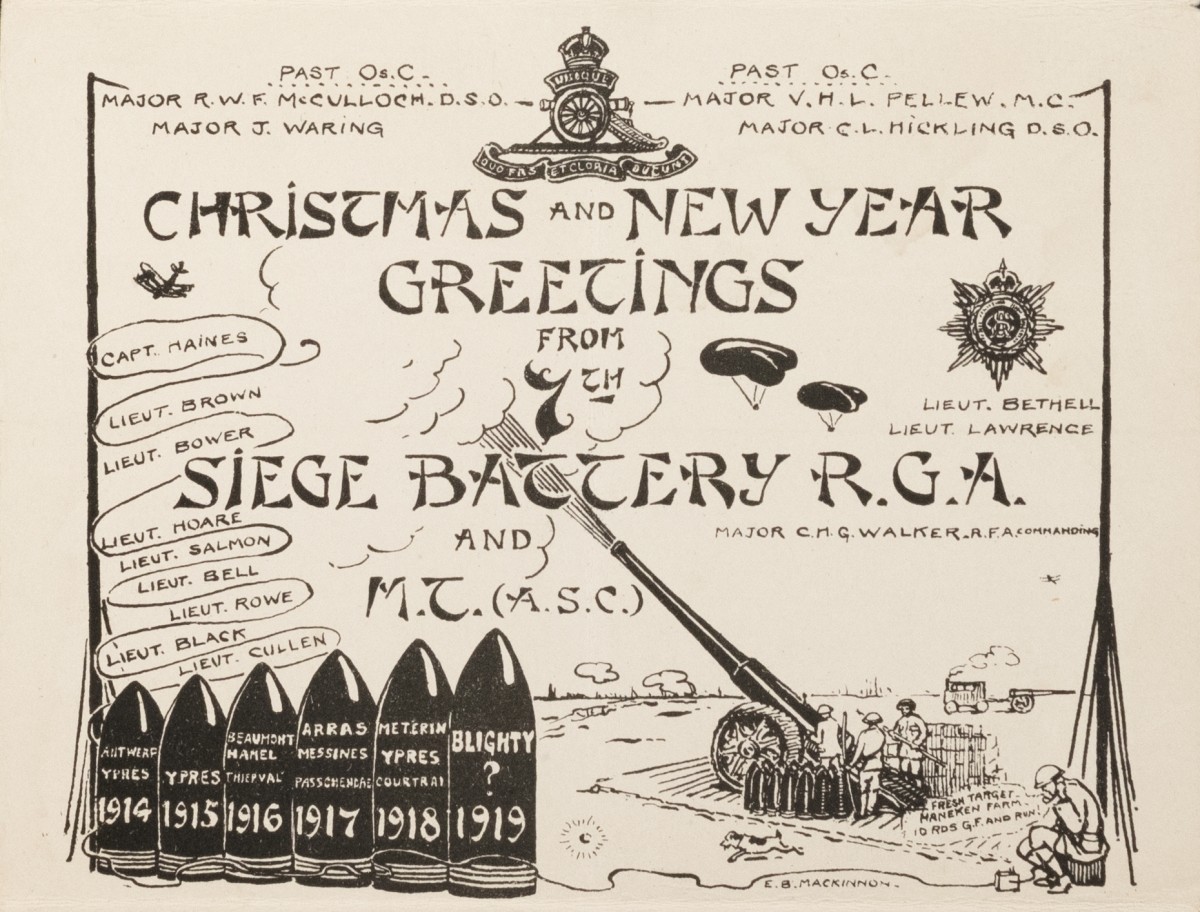 MD/4427
As you can see from the Battle Honours listed by year on the ammunition, 7th Siege Battery spent the whole of WWI on the Western Front. Their hope to end up back in 'Blighty' in 1919 was realised – they returned to the UK in February, just a month or so after this Christmas card was drawn. The card belonged to 2nd Lt Stanley Rowe, whose name is in the list of officers on the left-hand side.