Ordnance Quick-Firing 2-pounder Anti-Tank Gun (GUN 28/040)
Do not be fooled by the diminutive nature of this gun: although only a 40 mm (1.6 in) bore it packed a powerful punch at a time when the idea of heavily armoured tanks lay in the future. Introduced in 1936, it was designed by Vickers to meet the dual need for an anti-tank gun and a tank weapon as a cost-cutting exercise. In the former capacity, a three-legged platform provided good stability and its 360-degree movement enabled it to engage targets from any quarter.
Its Royal Artillery service started in 1938 with the conversion of five field brigades to anti-tank regiments. It first saw action with the British Expeditionary Force during the German invasion of the Low Countries and the Dunkirk withdrawal. Here many were abandoned and those captured by the Germans were introduced into their service as the 4.0 cm Pak 192 or 154 – usually an indication of a gun's excellence. Although its successor the 6-pounder was designed, production was delayed due to the fear of an imminent German invasion. Consequently, for most of the North African Campaign (1940-1943), the army had to rely on the 2-pounder together with the 25-pounder gun-howitzer. It was in this campaign, during the battle of Sidi Rezegh and with a 2-pounder, that 2nd Lieutenant George Ward Gunn of "J" Battery Royal Horse Artillery earned the Victoria Cross.
As part of Operation Crusader, the intention was to bypass Axis forces and relieve the besieged port city of Tobruk. Gunn in charge of four portee (truck mounted) 2-pounders faced 60 German panzers! Following a swift engagement, three portees were destroyed along with their detachments and all bar one gunner sergeant killed or fatally wounded. Despite the last portee being on fire, Gunn took charge and aided by his sergeant as the loader engaged the enemy at 732 metres (800 yards) firing 50 rounds and knocking out two tanks before being himself killed. Gunn knew that he was hopelessly outnumbered but at this distance firing special ammunition the round could penetrate a Panzer III's 50 mm of armour.
Despite its heavy weight and high silhouette, the 2-pounder was the best anti-tank gun of its time until the Germans produced the better armoured Tiger and Panther tanks. Even its successor, the 6-pounder struggled against these tanks, so it was fortunate that the 25-pounder Gun/Howitzer and especially the 17-pounder Field Gun and self-propelled versions were feared tank-killers.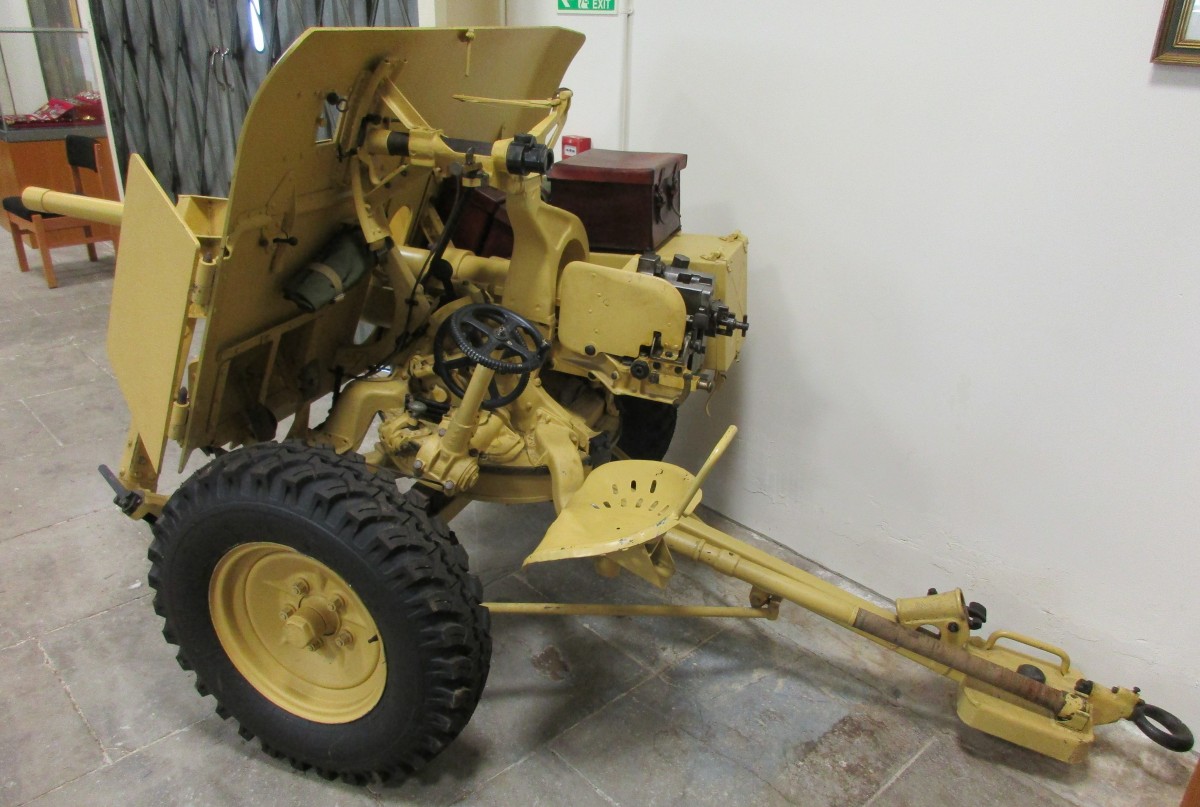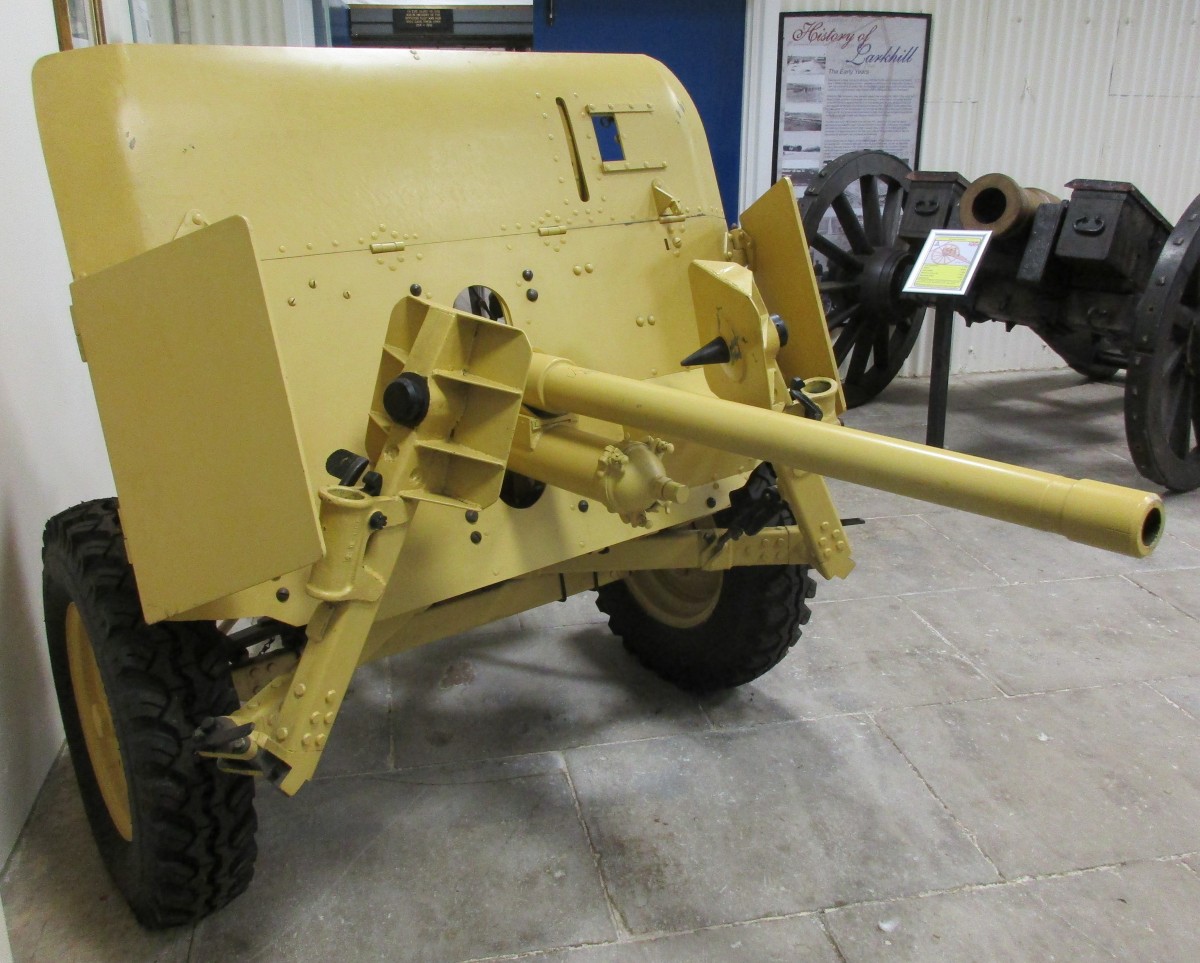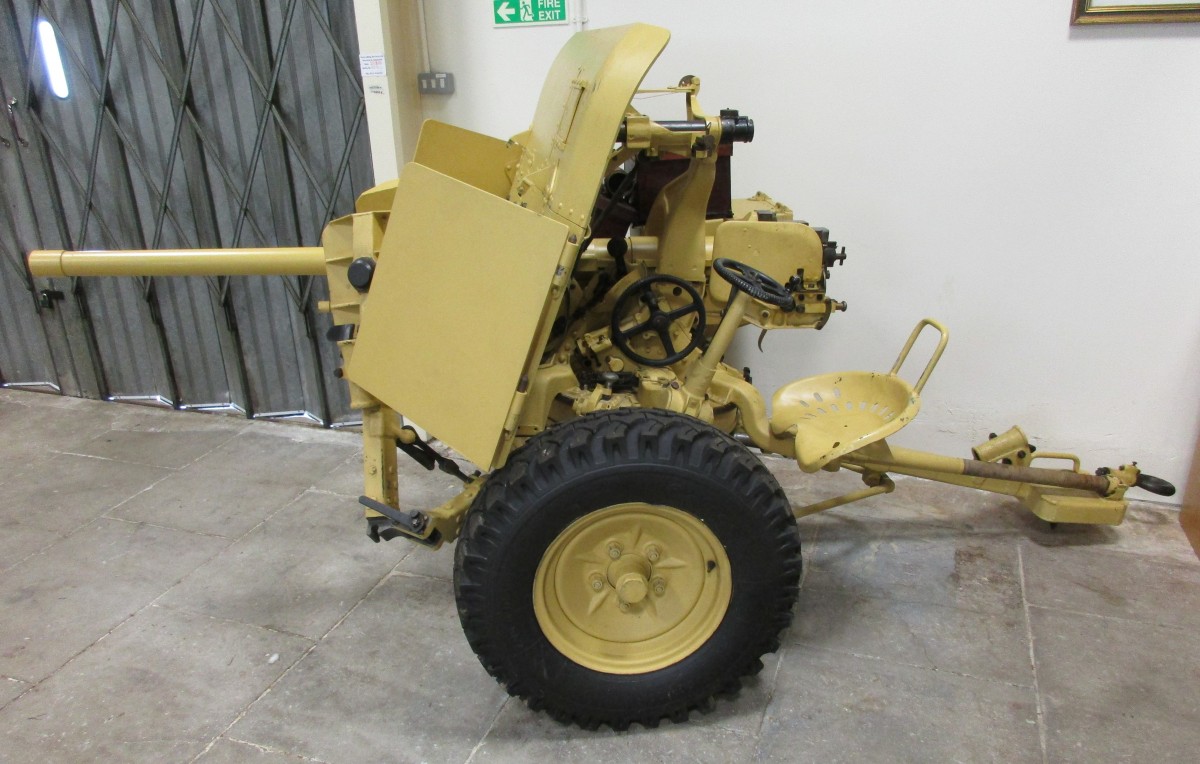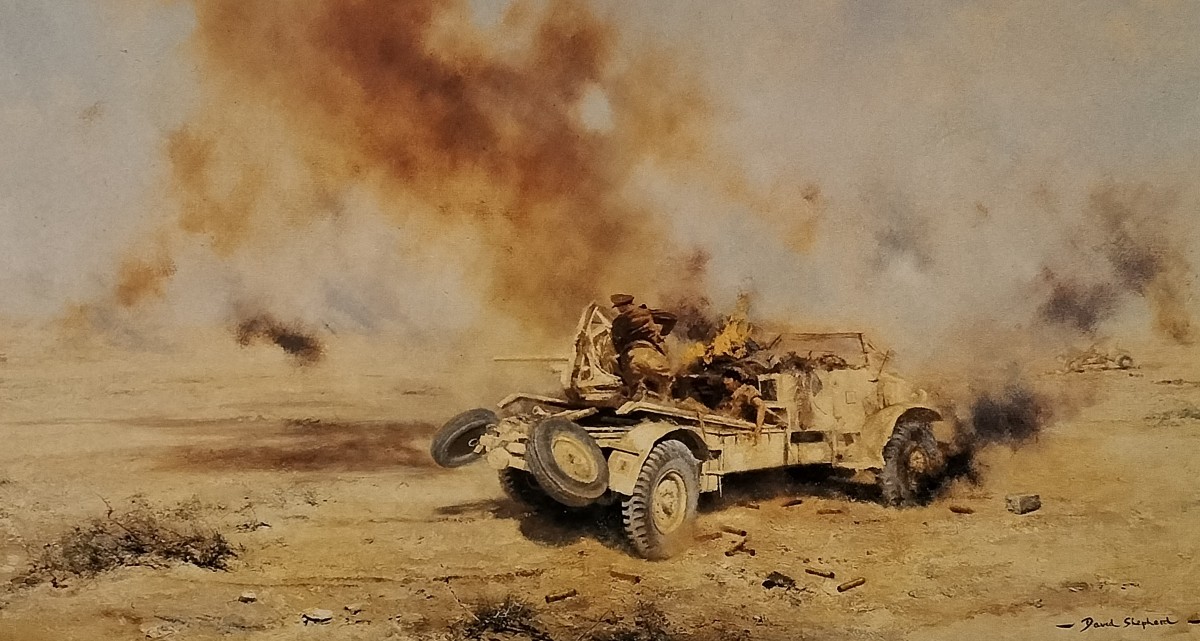 Oil painting by David Shepherd entitled 'Sidi Rezegh' 21 November 1941