We are delighted to be partnering with the Garrison Artillery Volunteers and Royal Artillery Historical Trust (RAHT) on an exciting project to give a new lease of life to a historic Second World War gun. The initiative will see a 25-pounder Sexton self-propelled gun restored to fully working condition and returned to an authentic 1940s specification.
Visitors to the Firepower museum in Woolwich will remember seeing a Sexton on display there; that one is still safely in storage and will be returned to public view once a new museum is established. This second Sexton had been displayed outdoors for a number of years, and as a result was in need of some attention.
The restoration work, which is already underway following the official handover of the gun to the Garrison Artillery Volunteers by the RAHT and the Royal Artillery Museum on 31 July 2021, breaks down into three areas: the engine, the chassis and the ordnance (the gun). First, the huge aero engine will need to be removed and shipped to a specialist who will assess the work required to return it to running condition. The Garrison Artillery Volunteers will then embark on stripping the chassis and hull. Any missing parts will need to be sourced and replaced, and the Sexton will be fully repainted in authentic Second World War livery. Lastly, the ordnance will be restored - the Garrison Artillery Volunteers are specialists in 25 pounders, having previously returned many guns to working condition.
Thanks to the Garrison Artillery Volunteers the Sexton will not only be restored, but will be displayed at events across the UK enabling people to see this amazing piece of Second World War history in action and learn more about the history of the Royal Artillery and those who have served in it.
The restoration is a major undertaking, but we hope that it will be complete by 2024, in time for events marking the eightieth anniversary of actions, including Operation Market Garden, in which Sextons played an important role. The Garrison Artillery Volunteers are fundraising to meet the cost of the work they will be undertaking, which is estimated at £13,500, and we would encourage you to make a donation if you're able to do so. More information on their fundraising campaign and how to get involved by volunteering with the Garrison Artillery Volunteers is available here
The Garrison Artillery Volunteers was formed over 30 years ago to promote the understanding of Field Artillery and Anti-Aircraft Artillery from the 20th century. It is a group of diverse but like-minded people, including serving and retired military personnel and civilian professionals, with sections throughout the UK, Czech, Belgium & Malta.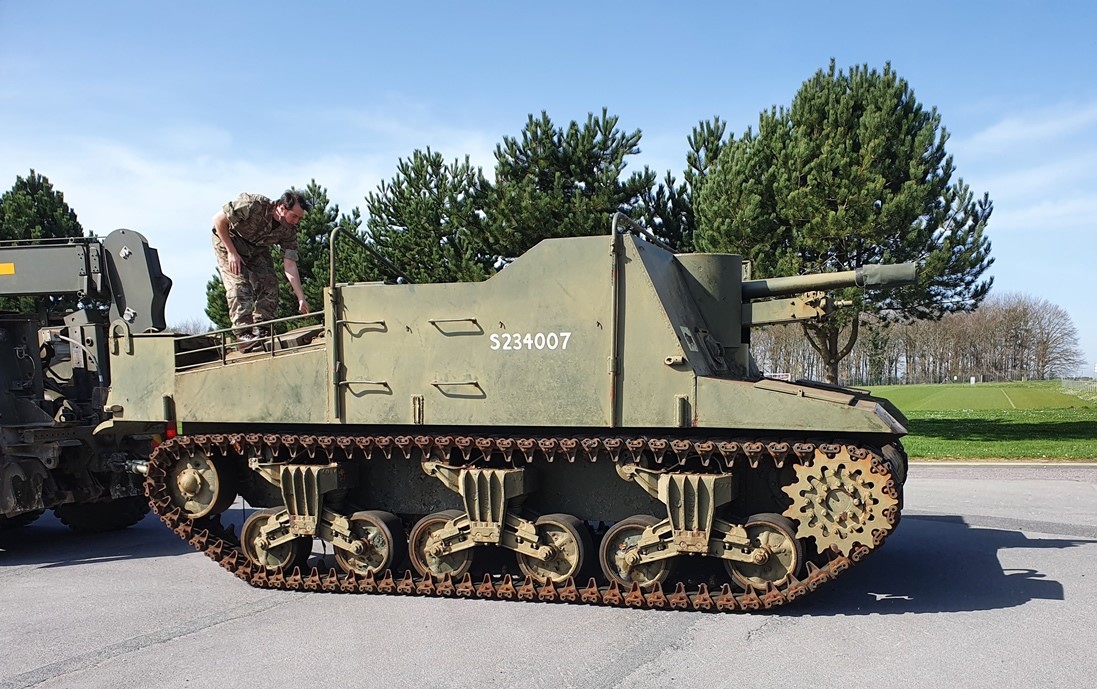 Sexton self-propelled gun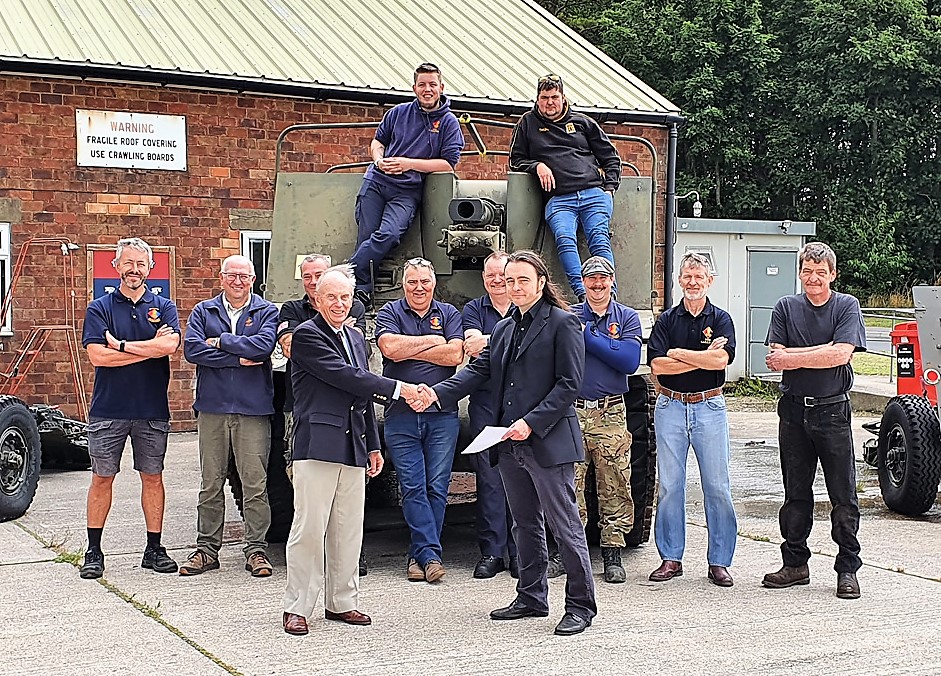 Official handover of the Sexton to the Garrison Artillery Volunteers by the RAHT and the Royal Artillery Museum on 31 July 2021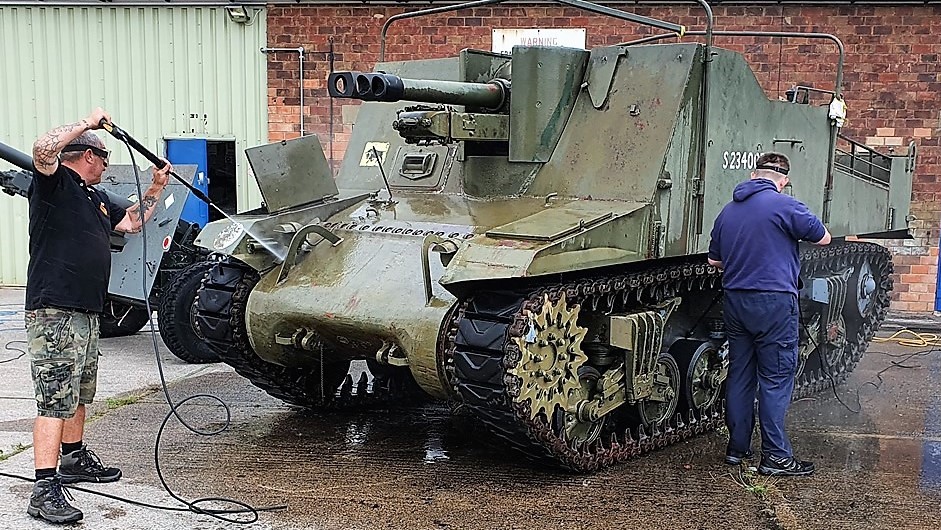 Garrison Artillery Volunteers begin restoration project